ABOUT
Park City Design+Build is a Modern Architecture and Construction firm that was founded by Chris and his uncle Matt Price in 2009 as a sister company to Park City Construction.  Matt has been designing, engineering, and building projects in Park City since the 1980's, and when Chris moved to Park City to design homes, they started Park City Design+Build.  Today Chris & his partner Andrew Foster run the show.  PCD+B caters to clients that want to push the norm, that want a home designed for the site, and to minimize the total impact to the environment.
Being a Design + Build firm has many advantages.  We have the unique ability to be there for you throughout the entire project: helping you find a site, designing a home fully adapted to that location, and constructing it.  Our thorough perspective of the entire designing, building, and occupying experience equates to smarter, more efficient, and cost effective buildings.
Sustainability is in the blood of Park City Design Build.  We carefully evaluate each site in order to maximize the buildings potential while reducing our impact to the native landscape.  We never stop learning and growing, we embrace new techniques and technologies, and keep open minds.  Passivhaus principles are at the core of PCD+B's thinking, and we have the honor of designing and building Park City's first Pre-Certified PassivHaus building in Utah, the Summit Haus.  PassivHaus principles revolve around designing the most efficient house possible in order to minimize energy demands.  In Park City with our primary heating climate, this turns the focus to super insulated windows, walls, roof, floors, and special attention to the air leakage and thermal breaks throughout the envelope all to minimize the heating demand needed in the cool mountain environment.
---
TEAM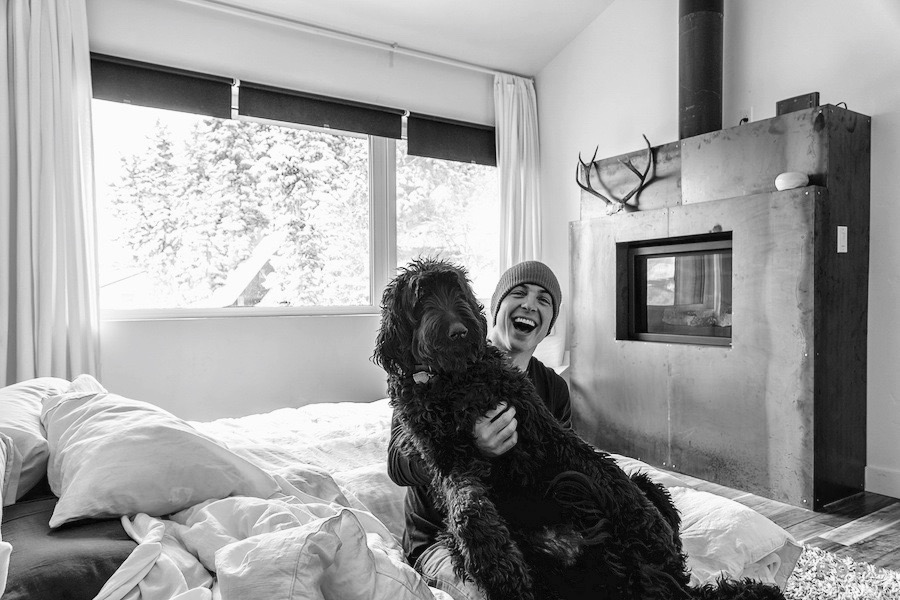 Chris Price, Architect, CPHC, LEED AP, CGP ///  hails from the land of enchantment, where he graduated with his Bachelors of Architecture from the University of New Mexico.  He went on to earn his Masters of Architecture from the University of Utah.  He focused his studies on sustainable building design and practices, with a focus on design-build.  Chris started Park City Design+Build with commission of their first house – the Calvin Page house.  Chris is a certified Passive House Consultant and LEED AP.   Chris is a registered Architect and General Contractor in the state of Utah.  That dog is his best friend, Moose.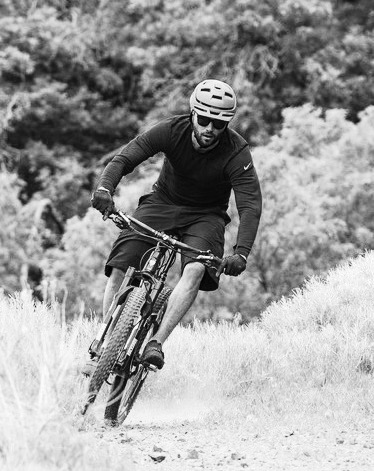 Andrew Foster Designer, Project Manager /// fearlessly rages down mountain bike trails almost as gracefully as he rips on his skis in his backyard playground.  He graduated with his Bachelor of Science degree from Vanderbilt University and his Master of Architecture from Arizona State University.  Andrew was a key player in the University of Utah's Design Build Bluff Program for a number of years, and went on to work for Gigaplex architects in Park City. Andrew joined the team as a partner in 2015.
Julie Roque /// is our go to secretary / accountant / clutch hitter.  Julie is quite the gem. Don't pay and she'll be kicking down doors.
---
RECOGNITION
---
Chris Price, LEED AP, CGP
chris@parkcitydesignbuild.com
435.513.2178
Andrew Foster
andrew@parkcitydesignbuild.com
435.901.8033
Julie Roque
julie@parkcitydesignbuild.com
801.879.0352